God took 200 pounds off instantly. This lady's body could be seen shrinking visibly, as she sat in the service.
Mrs. Alvester Williams weight went down when God healed her.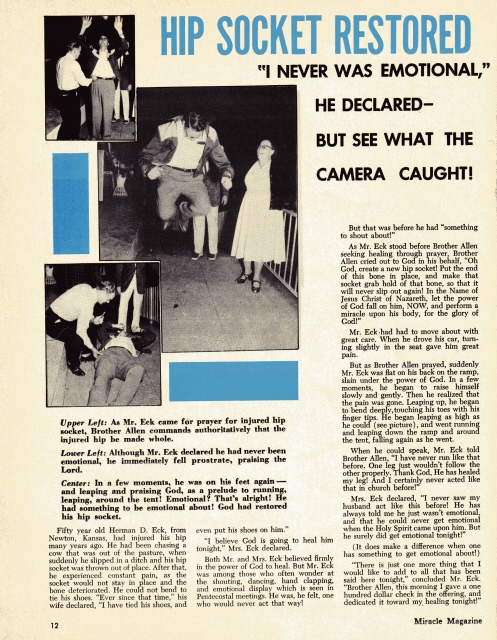 God Restored His Hip Socket. He went running and leaping around the tent praising God!
Cancer had eaten away his toe. God healed him of cancer and then recreated his toe!
God healed him of having generative organs of both sexes!
Professional confirmation that transformation took place!
This woman was turning to stone. God instantly healed her!